是时候放亚东盛的大招了
产品介绍 Services
为在中国具有多个供应商的外商提供集拼、商务、验货、融资等一站式供应链服务。
To provide inergrated services for foreign buyers with multi suppliers in China, including shipment consolidation,international business, QC and financing,etc.
产品组成 Product Composition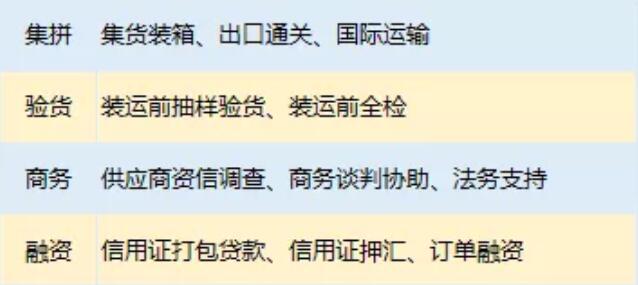 Shipment consolidation: loading; export customs clearance; international freight
QC: sample inspection and full inspection before delivery
International business: credit investigation; negotiation assistance; order tracking; legal support
Financing: packing loans under L/C terms; documentary bills; contract financing
业务流程 Flow Chart
资金流 Capital Flow Chart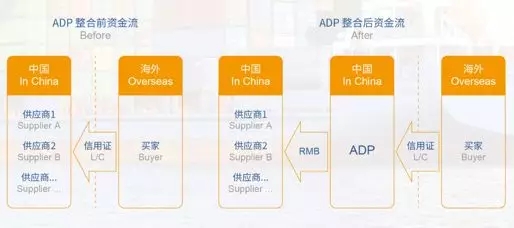 总结:亚东盛作为客户在中国的"结算中心",可以降低支付成本并进行贸易融资。
Conclusion: ADP acts as the "settlement center"which helps reduce payment frequency and cost. Meanwhile, financing services are available too.
单证流Documents Flow Chart

总结:亚东盛作为客户在中国的"分公司",可以将国际买卖合同变成国内买卖合同,降低法律风险并提供跟单服务。
Conclusion: ADP acts as the "branch company", which converts high-risk international trade to low-risk domestic trade. And order tracking services could be provided meanwhile.
货物流Commodity Flow Chart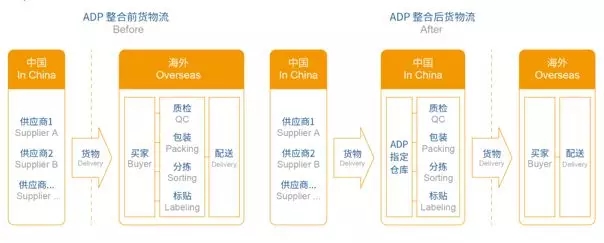 总结:亚东盛作为客户在中国的"检测分拨中心",可集拼所有供应商货物,降低物流成本,同时提供质检、包装、分拣等服务。
Conclusion: ADP acts as the " Inspection & Delivery center", which can consolidate all shipments of your suppliers and reduce logistics cost. Meanwhile, ADP warehouses can provide QC, packing and sorting services,etc.
Without permission, shall not be reproduced:Shanghai Oriental Tung Sheng Import and Export Co., Ltd.